In the spirit of giving and celebration, Wife of the President, Her Excellency 
Mrs. Aisha Buhari
, represented by Senior Special Assistant to the President, 
Dr. Hajo Sani,
 lead a team which included 
Dame Pauline Tallen
, former Deputy Governor of Plateau State, and 
Mrs. Beatrice Bassey
, Coordinator, African First Ladies Peace Mission at the outing, through the maternity, neonatal and pediatric wards at the at the four district hospitals in Abuja; Asokoro, Garki, Wuse and Maitama, giving gift packs to patients in commemoration of her excellency's birthday that held on Friday, the 17th February 2017.
During their visit there, Her Excellency
Mrs. Aisha Buhari, 
speaking through Dr, Hajo Sani made a call to privileged Nigerians to do more in the lives of the less privileged with a view to increasing the feeling of humanity among citizens as imbibing the spirit of giving will help spread love and amity in the polity.
She added, that these gifts exemplify the work that Her Excellency's project,Future Assured is doing all over Nigeria, especially to the less privileged.
"Her Excellency wants to remember the less-privileged on this important day and that is why she is sharing with them. She wants to touch their lives and wants them to feel her on this symbolic day" – Dr. Hajo Sani.
The Medical Director, District Hospital, Asokoro 
Dr. AbubakarAhmadu
, who was also present and very instrumental in leading her team through the wards, commended the wife of the President for her humanitarian services that hold wide acclaim and said the gift packs are symbolic of what privileged Nigerians should do to the underprivileged.
See more photos below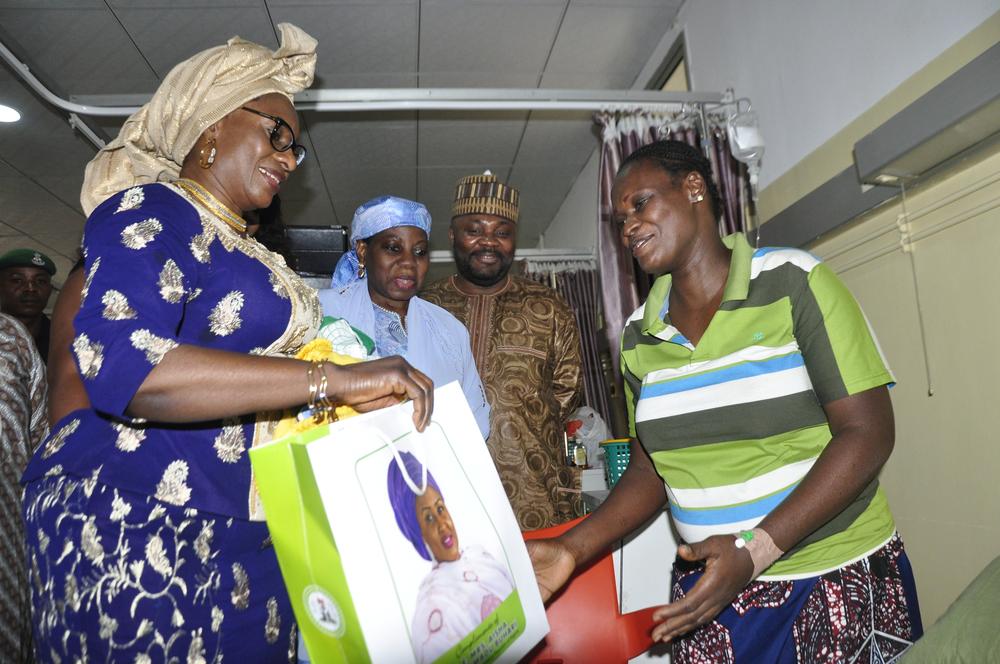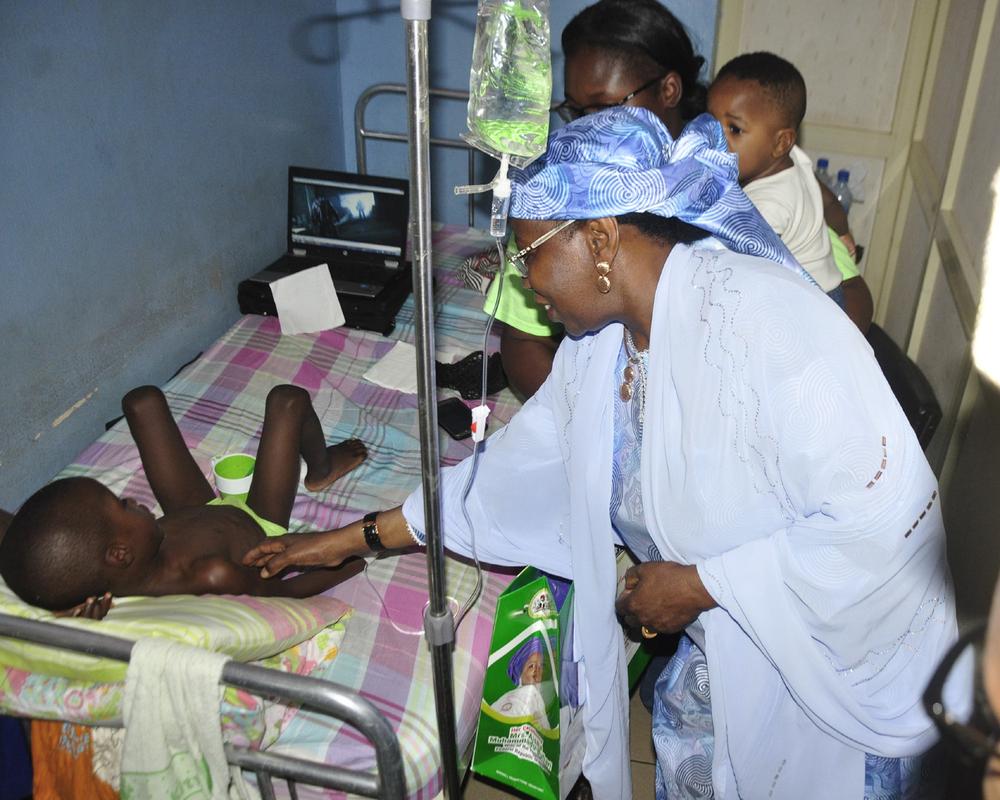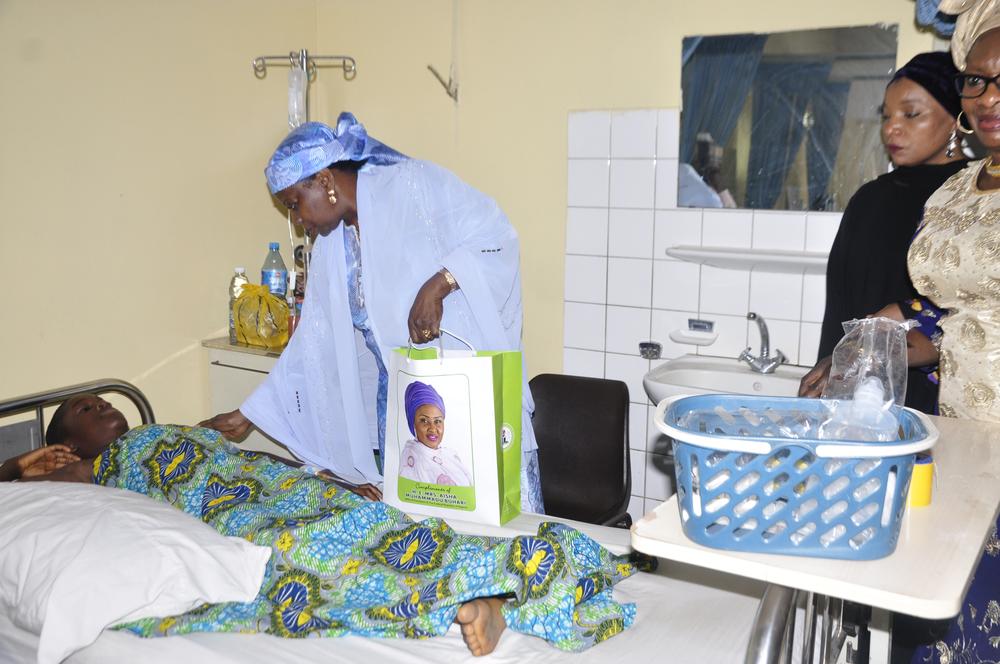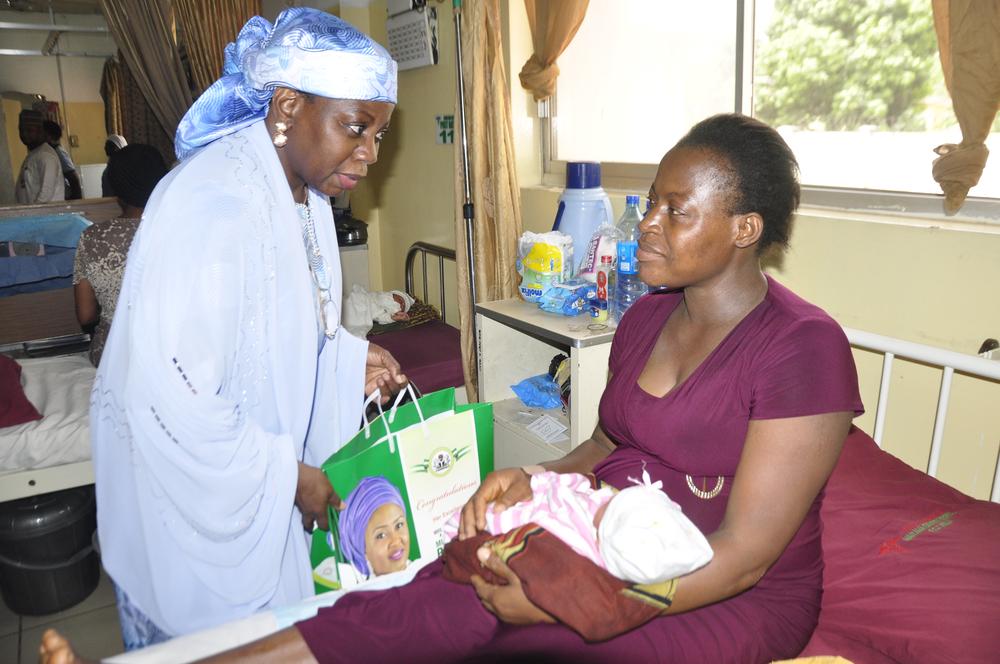 (Visited 1 times, 1 visits today)