Samsung Electronics sent out a press release, announcing its intention to improve the packaging of its products with more environmentally friendly materials. Starting from the first half of 2019, all phones, tablets, and home appliances will have new packaging, including trays out of pulp molds and new bags wrapping accessories made from eco-friendly materials.
Another significant change is the design of the phone chargers which will have a matte finish, instead of the glossy one, thus eliminating the need for a transparent protective film, made out of unrecyclable plastics.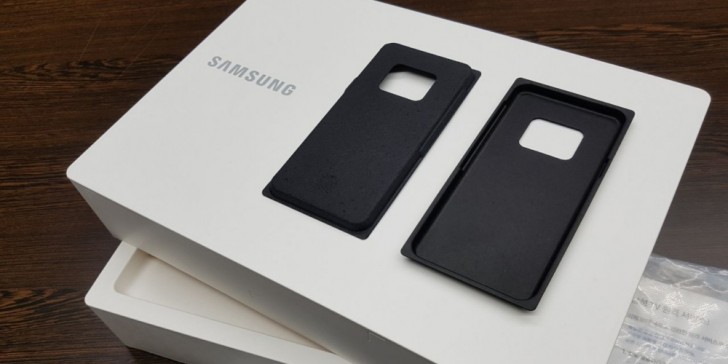 According to Gyeong-bin Jeon, head of Samsung's Global Customer Satisfaction Center, the transformation has received a green light, and the Korean company will fully commit, even if it means an increase in cost.
While Samsung is getting rid of the protective plastics from its smartphones, it will be replaced in other products with bioplastics from starch or sugar cane, both bio-degradable materials. The company aims to switch to fiber materials like paper, certified by global environmental organizations by 2020. By 2030 Samsung hopes to have used 500 thousand tons of recycled plastics and collect 7.5 million tons of discarded products.