Wife of the President, Her Excellency
Aisha
Buhari
has commended the
 Bill and Melinda Gates Foundation
for their global interventions to improve the wellbeing and livelihood of the poorest people in the world. She made the commendation while receiving
Melinda French Gates
, the Co-chair of Bill and Melinda Gates Foundation, who paid her a visit at the State House, Thursday, January 19, 2017.
Aisha Buhari spoke on the need to have stronger support from the Foundation as well as more productive and enduring partnerships with relevant bodies in Nigeria to implement the 
Reproductive, Maternal, New-born, Child and Adolescent Health (RMNCAH)
. She affirmed her commitment to continue to advocate and mobilize resources to improve the lives of women and children in Nigeria.
On her part, Melinda Gates expressed her satisfaction with Aisha Buhari's
Future Assured
 programme for the way it is touching the lives of the poor and vulnerable in the society, and said efforts like these count in the individual lives of the beneficiaries of the programme.
She highlighted the need for role models like Aisha Buhari, in the society like, because, "it is girls that grow up to become mothers and these girls need role models to emulate". She extended her commendation to the wives of state governors who are doing everything possible to reduce negative health outcomes in their various states. She urged them to use their voices as the President's wife is using hers to make a difference.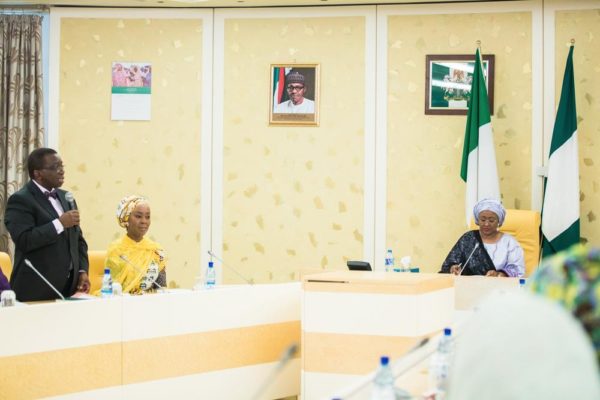 Earlier, the Hon. Minister of Health, 
Prof. Isaac Adewole
 had commended the progress of the Future Assured Programme and the leadership of Her Excellency especially in the area of malnutrition through her direct support and advocacy and called on Gates to leverage on the platform provided by the wives of the governors in order to achieve faster, the targets of the foundation.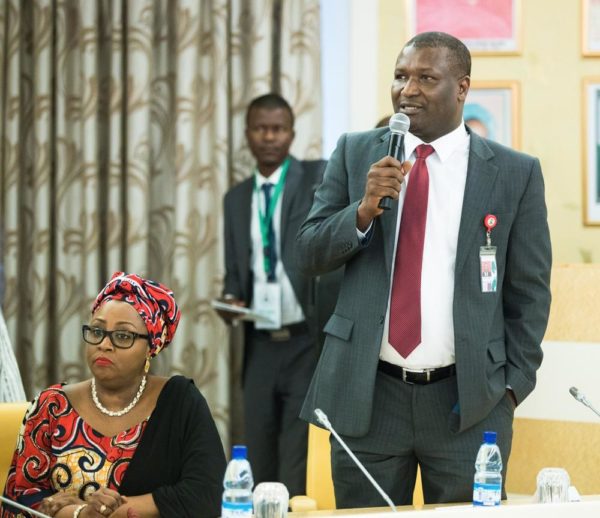 Chairman, Senate Committee on Health,
 Lanre Tejuosho
, in his goodwill message promised that the Senate will continue to provide necessary legislation for effective health service delivery in the country.
The meeting was attended by wives of the state governors, and other relevant stakeholders.
See more photos below: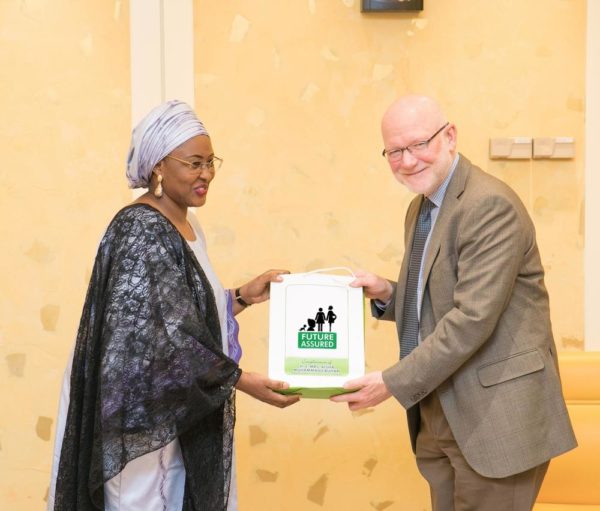 (Visited 1 times, 1 visits today)