Musician and overall ladies man, 
Trey Songz
 gets candid with 
Sagal Mohammed
 from
 Glamour Magazine
. The
 Bottoms Up
 singer's highly anticipated seventh album 
Tremaine
 is out today, and he had an intimate album listening party in London for his selected fans on Tuesday.
He discussed his new music, relationships and his love for UK's rainy weather not to forget, the all natural black women who reside there.
Read excerpts from the interview:
So your new album Tremaine, is out on Friday. How different would you say this one is from your 2014 album, Trigga?
It's a little more vulnerable – Trigga was very brash and you know, a lot of bravado. This one is a little more personal. Even if you listen to the first single, Nobody Else But You, you'll see it explains how it is trying to maintain a relationship and still be surrounded by women all the time.
It's been something that my fans have always been interested in – my love life and what's going on with me, relationship this, relationship that. So this album is very much about my thoughts on love, my thoughts on family.
Not to say that there won't be some fun or some up tempo records, there are records you can dance to as well. But it's an RnB album that people know me for traditionally outside of what Trigga was.
Do you have any collaborations on it?
I do, but there's only one. It's my artist, Mike Angel. He was featured on my Anticipation III mixtape and he was probably on about eight songs on that project.
A lot of my fans want to hear more work from him and we had a bunch of songs together that we didn't put on the mixtape. One of those songs was very special – it's titled Crazy Little Games. He's on the chorus and he has an amazing voice so I'm excited for people to hear it.
You obviously have a lot of hits. Do you have any personal favorites?
Ah man, there are so many favourites. I could go on and on and on (Laughs).
I love them all, but some are more special than others – Gotta Make It, of course because it was my first ever single, I Can't Help But Wait which was my first number one single, Can't Be Friends, Heart Attack, Neighbours Know My Name, Say Ah, which was my first big club record. So many records that are special for so many reasons.

So, we saw you use the mock dating show 'Tremaine the Playboy' as a concept for your new music videos. But are you really looking for love?
I would love love in my life. But like I said, I think the biggest thing about it is preparing yourself for it and making sure that you're ready for it and ready to receive love.
If you are fortunate enough to have somebody in your life that loves you or somebody that you're in love with, just make sure you do everything you can to make that person happy. Being responsible for somebody else's feelings has always been a lot to carry for me. I take care of my whole family and I run my own business, so it's just something I have to create space for.
To say I'm looking for love is one thing, being ready for love is another. I try to prepare myself to be ready for it by getting a lot of things out of my life that may prevent it.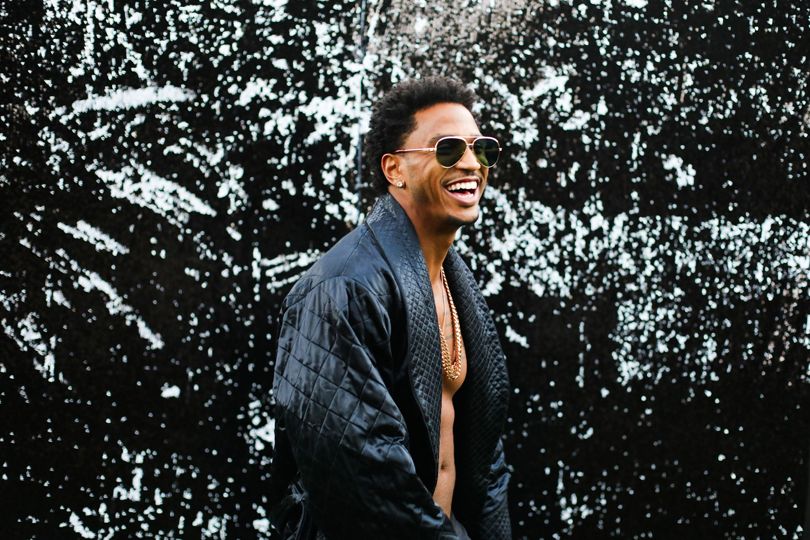 And what are the main qualities you look for in a woman?
Somebody that loves God and somebody that's strong – in order to be a strong man you need a strong woman. I need somebody that's intelligent, somebody that's aware of social issues, somebody who's a positive person and very uplifting. And somebody that can cook and loves to have fun.
A woman who can be sexy but also be a tomboy at times so we can go to the gym together, go to movies together, you know, all that type of stuff.
As an international artist, what advice would you give to any newbies trying to break into the worldwide music industry?
For you to achieve anything you've got to believe in yourself more than anybody – more than your momma, more than your manager, more than your friends. And you have to see it clearly when you speak your vision to people who don't understand it or don't see it. You have to know and be so confident in it. Your work ethic needs to be strong and you need to be able to take constructive criticism as well.
We have all of these platforms that weren't available when I was aspiring to be who I am today. We have Soundcloud, Youtube, etc. So many different things you can do to get your music out there.
It's going crazy here in the UK with the grime stuff at the moment and there are so many other things that are coming, I just think it's dope.